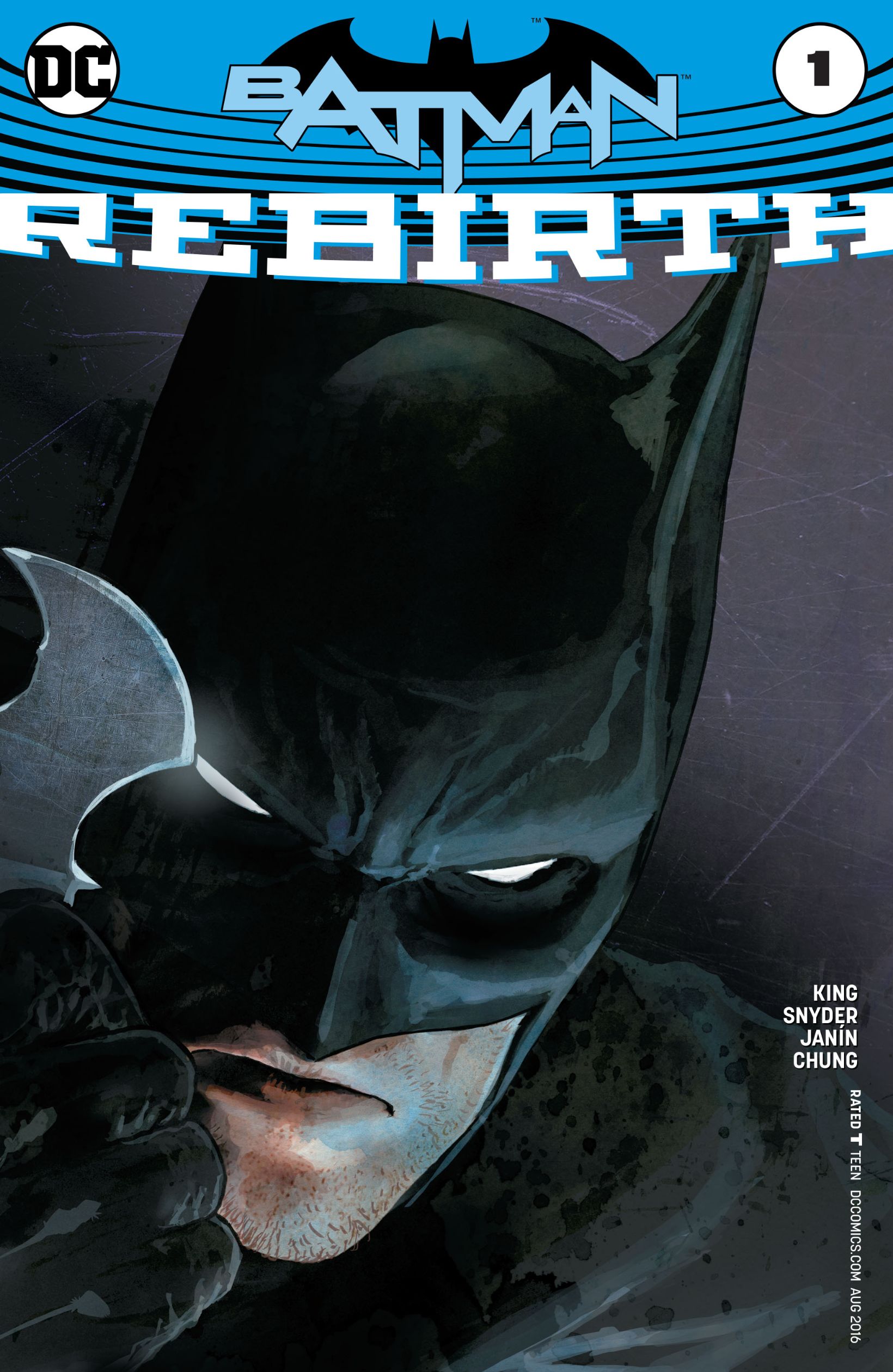 Batman
- Written by Tom King; Art by David Finch, Matt Banning; Published by DC Comics.
By Kenny Howell
I am a sucker for anything
Batman
, but I was a bit disappointed when I picked up
Batman Rebirth #1
.
There was just something missing, and the addition of two new Gotham City heroes, Gotham and Gotham Girl seemed a bit forced. And I wasn't crazy about their look. I couldn't totally put my finger on it, something just seemed a bit off about the whole first issue.
But I stuck with it, because, like I said, I am a sucker for all things Batman. I think it consistently gets top notch creators, and for good reason obviously given his history. I am glad that I did stick with it because as the past of Gotham and Gotham Girl became clearer, the Batman series took an interesting turn.
The series starts with a plane heading down, and Batman springs into action. But it seems a lost cause, and Batman might finally meet his fate, but the two new heroes save the day.
However, Gotham City is a tough place to be in the crime fighting business. And Gotham and Gotham Girl might have bitten off more than they can chew, and a new threat terrorizing the city might break them just as they are getting started.
Batman is not quite as good as
Detective Comics
, which I talked about yesterday. But it is another solid entry into the Dark Knight canon.
Rating:
***