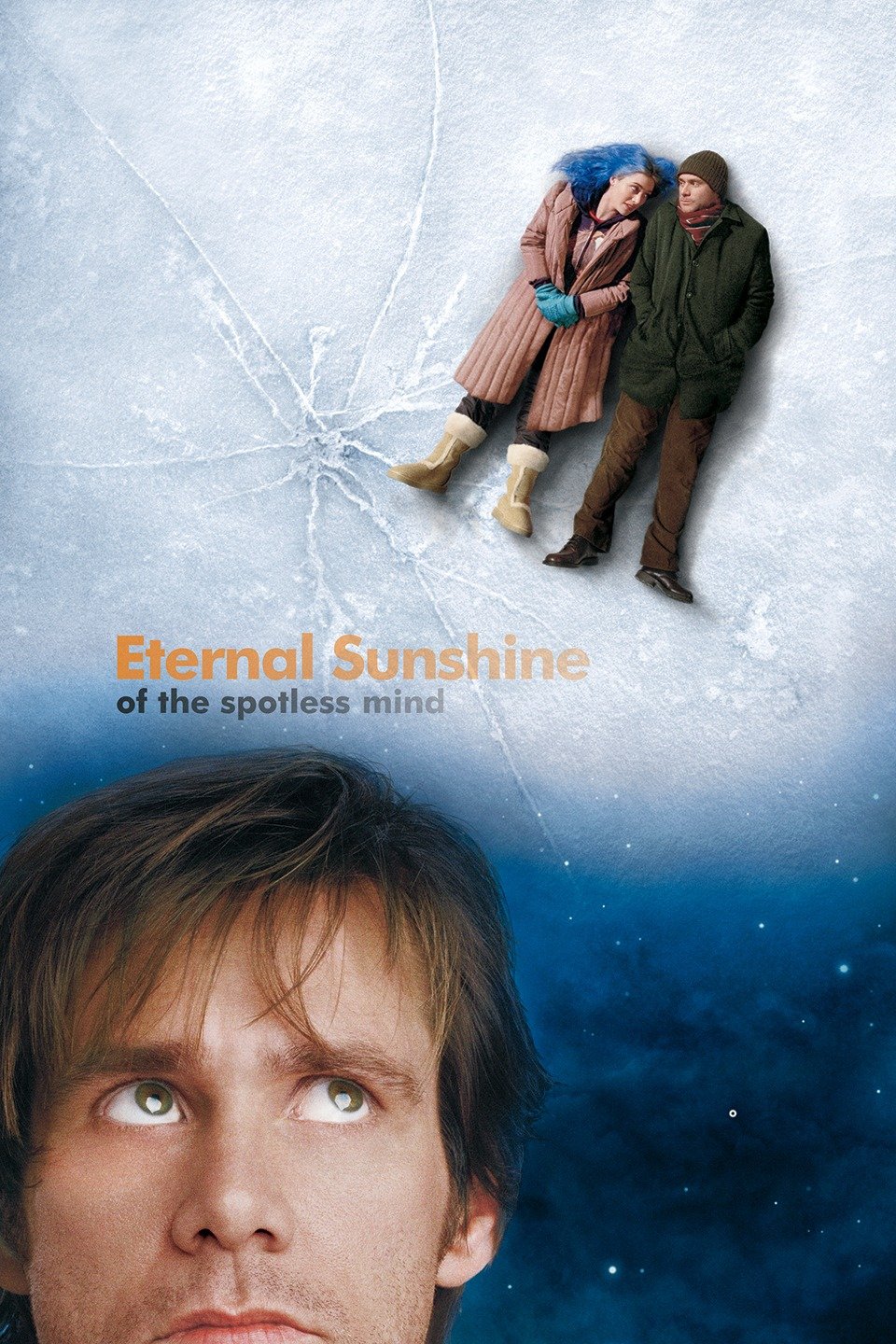 By Kenny Howell
Movies come and go on Netflix, so you have to stay on top of what is currently streaming. Luckily, I can do that. Here are the 25 best comedies streaming on Netflix right now in no particular order.
Eternal Sunshine of the Spotless Mind (2004)
- Directed by Michel Gondry - Brilliant trip into the mind of Jim Carrey, as he plays a recently single man who pays a company to erase the thoughts of his ex played by Kate Winslet.
The Big Short (2015)
- Directed by Adam McKay - McKay's retelling of the financial meltdown suffered a few years back is infuriating, informative and can be quite funny.
10,000 Saints (2015)
- Directed by Shari Springer Berman, Robert Pulcini - A coming of age dramedy set in the 1980s has Ethan Hawke once again playing a bad but well-meaning dad.
Shakespeare in Love (1998)
- Directed by John Madden - The Best Picture winner is a clever romantic comedy about William Shakespeare's fictional muse played by Gwyneth Paltrow.
Almost Famous (2000)
- Directed by Cameron Crowe - Probably the last great Cameron Crowe work, this is a semi-autobiographical story about his time as a young, aspiring rock journalist on the road with a band in the 1970s.
Silver Linings Playbook (2012)
- Directed by David O. Russell - Russell's story about two people with mental problems trying to get their lives together is an acting exercise for Bradley Cooper and Jennifer Lawrence.
Mean Girls (2004)
- Directed by Mark Waters - The Tina Fey written comedy is just as funny as it was 12 years ago, as we follow the new girl in high school played by Lindsay Lohan while she traverses the horrors of the class structure among teens.
Roman Holiday (1953)
- Directed by William Wyler - Glorious classic starring Audrey Hepburn and Gregory Peck about a princess that escapes her life and goes on a jaunt through Rome with an American journalist.
The Truman Show (1998)
- Directed by Peter Weir - Brilliant film, once again starring Jim Carrey, about a man who is unwittingly the star of a TV show about his life that has followed him since birth.
Amelie (2001)
- Directed by Jean-Pierre Jeunet - Quirky, wonderful film that introduced Americans to Audrey Tautou as an unique young women who falls in love during her many adventures.
Hot Fuzz (2007)
- Directed by Edgar Wright - Wright, Simon Pegg and Nick Frost's spoof/love letter to action films like
Point Break
is great much like their previous work,
Shaun of the Dead
.
The Sting (1973)
- Another Best Picture winner, this one sees Paul Newman and Robert Redford trying to pull off a big con.
Me and You and Everyone We Know (2005)
- From the brilliant/bizarre mind of performance artist Miranda July, this one is a sweet love story among a weird little comedy.
Adventureland (2009)
- Directed by Greg Mottola - Great, underrated coming of age comedy that stars Jesse Eisenberg and Kristen Stewart as youngsters working at a low rent amusement park.
In Bruges (2008)
- Directed by Martin McDonagh - Terrific, cruel comedy about a hitman waiting for his next job in the picturesque Bruges, Belgium. Stars Colin Farrell and Brendan Gleeson.
Beginners (2010)
- Directed by Mike Mills - Ewan McGregor plays a man who finds out his father is dying and also he is a homosexual in this touching, entertaining dramedy.
Pleasantville (1998)
- Directed by Gary Ross - Two teens played by Tobey Maguire and Reese Witherspoon are sucked into a 1950s sitcom in this story that is more about culture in the 1950s than just a gimmick film.
People Places Things (2015)
- Directed by James C. Strouse - Jemaine Clement plays a recently single dad comic book artist who tries to get back into the dating scene in this sweet movie.
Clueless (1995)
- Directed by Amy Heckerling - Heckerling's modern retelling of Emma has become a fondly remembered classic among my generation.
Sleepwalk With Me (2012)
- Directed by Mike Birbiglia, Seth Barrish - Stand up comedian Birbiglia tells his autobiographical story of how he got into the business and his battle with a sleep disorder.
Eagle Vs. Shark (2007)
- Directed Taika Watiti - If you liked
What We Do in the Shadows
, you might like this earlier film from Watiti which is an oddball love story starring Jemaine Clement as well.
The Burbs (1988)
- Directed by Joe Dante - Tom Hanks and Carrie Fischer get neighbors in the suburbs that might be up to some horrible things in this cult classic. Bruce Dern is amazing as one of the other neighbors.
Tommy Boy (1995)
- Directed by Peter Segal - One of the few times we got to see the wonderful Chris Farley in a lead role, here he is partnered with his buddy David Spade as the son of a big businessman that must takeover the family business.
Adult Beginners (2014)
- Directed by Ross Katz - Not original by any means, but this story of a screw up getting his life together gets lots of things right, especially what it's like to take care of small children. Stars Nick Kroll, Rose Byrne and Bobby Cannavale.
Love at First Fight (2014)
- Directed by Thomas Cailley - A young man who is not sure about his next step meets a woman who is obsessed with disaster survival tactics in this off beat French romantic comedy.