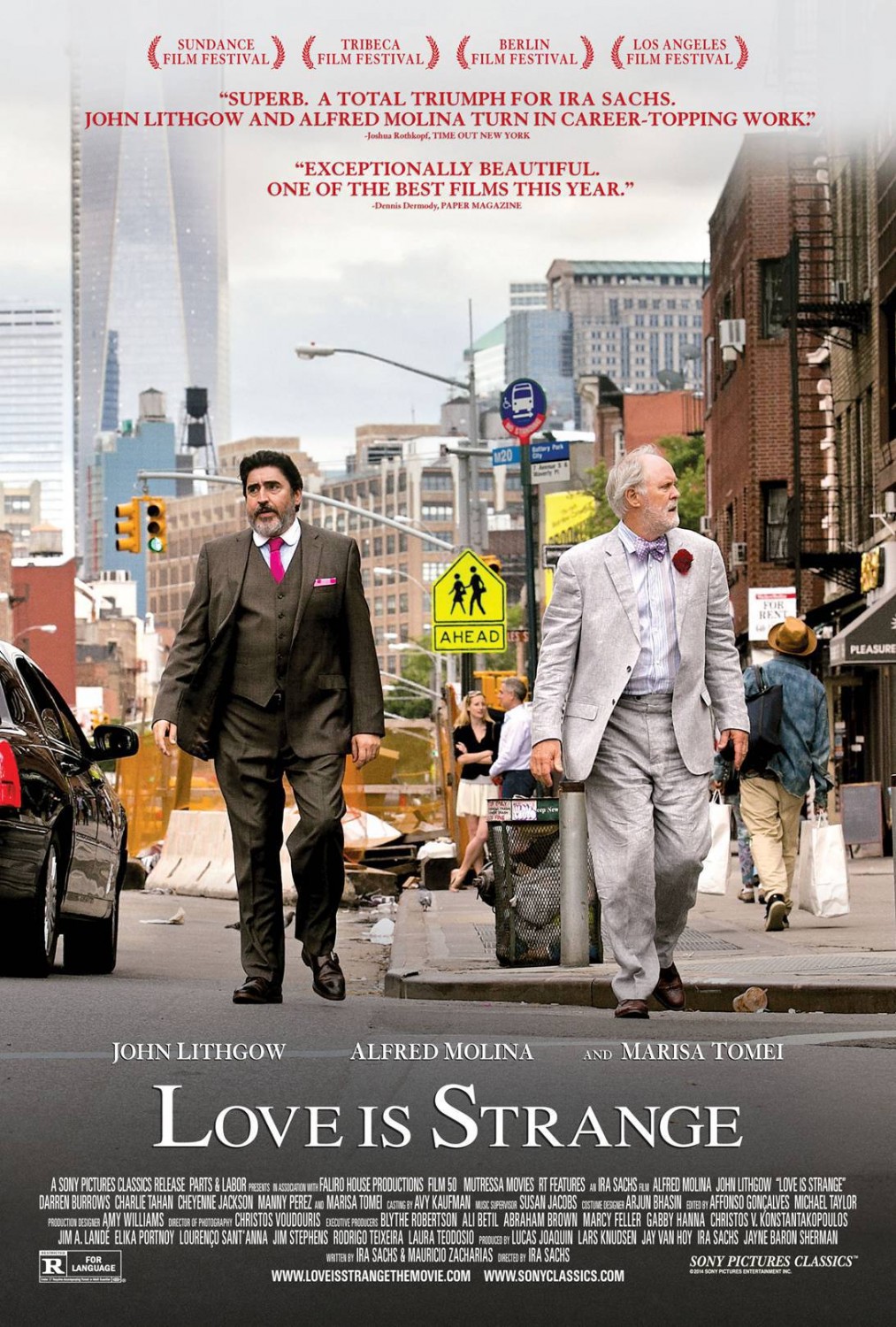 Love is Strange (2014)
- Directed by Ira Sachs; Written by Sachs, Mauricio Zacharias; Starring Alfred Molina, John Lithgow, Maria Tomei.
By Kenny Howell
For two actors that are used to playing big,
Love is Strange
can be very small.
It is the story of a recently married couple, Ben and George, who have been together for years, but are finally able to say their vows thanks to gay marriage being legalized in New York. For a couple that has been together for years, this can finally seem like letting your breath out after holding it for so long. It should be a relaxed happy moment, but George (Molina) is let go from his job as a music teacher at a Catholic school. The school knew that he was gay, and that he had been with Ben for years, but something about it now being official forced them to take action.
With the loss of income, the two have to sell their apartment, and wait until they get settled somewhere else. That means having to move in with family, separate, until those things work out. They are reluctantly welcomed, and it puts a strain on their relationship together, as well as with their families.
The movie doesn't dwell on the facts of what these men are going through. It doesn't feel the need to keep pointing out that what should have been the start of a new delightful chapter, is anything but that. Director Sachs quietly goes about the story, never letting the grandiose actors blow their tops. Credit to their restraint, as it captures a tragic late story in these two characters lives together.
Love is Strange
is currently streaming on Amazon Prime.
Rating:
***