Today we look at Austrian born director Fred Zinnemann, who had a storied career in American film.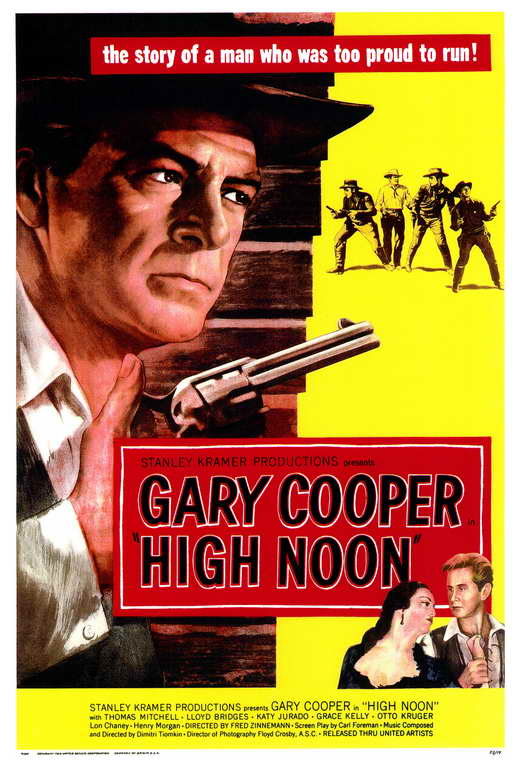 1. High Noon (1952)
- Will Kane is heading out the door, but somebody wants to get him before he goes. Kane is the town marshall who is retiring to marry his sweetheart. However, a criminal he put away is now out and searching for him. He could run away and begin his new life or protect the town and himself from this killer. Zinnemann makes sure you know what time it is, frequently finding clocks around the town which helps carry this suspenseful western.
2. From Here to Eternity (1953)
- This one is known for the passionate kiss on the beach between Burt Lancaster and Deborah Kerr, but it is much more than that. It's a classic story about men stationed in Hawaii on the days leading up to Pearl Harbor.
3. The Member of the Wedding (1952)
- Julie Harris gives a great performance as 12-year-old Frankie in this adaptation of the Carson McCullers novel about a young girl dealing with the marriage of her brother. Harris was in her late 20s at the time of filming.
4. A Man for All Seasons (1966)
- Winner of Best Picture in 1966, this is the story of Thomas More, who stood up against King Henry VIII when he rejected the Catholic Church.
5. The Day of the Jackal (1973)
- An assassin is hired to kill Charles De Gaulle in this exciting action movie.